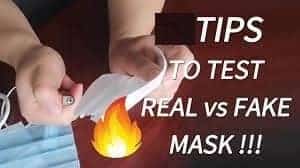 Due to the covid-19 Pandemic, the 3 ply nose mask has become a much sought after item.The demand far outstrips supply and this has lead to flooding of the market of fakes and low-quality face-mask in a bid to make money at the detriment of the end-users.
So we at Jashsupplies.com suppliers of safety and PPE equipment in Nigeria bring you 7 ways to identify original 3 PLY Nose mask.

 Visual Test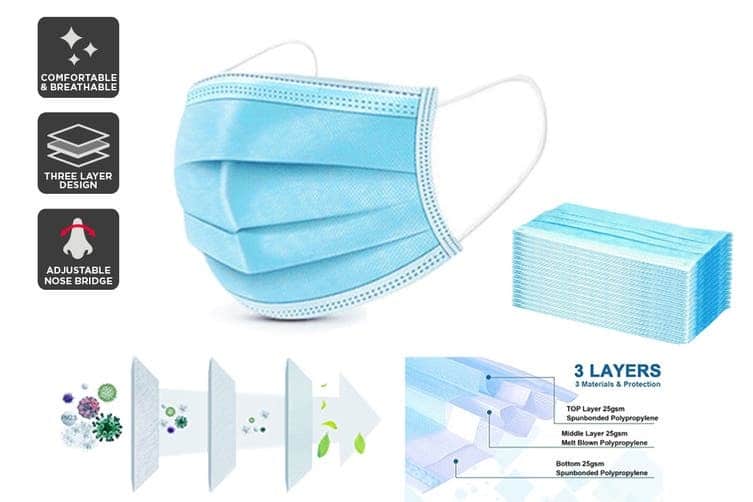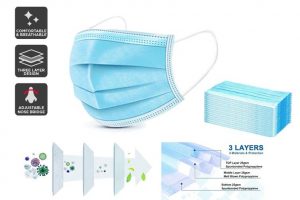 The 3-ply mask is called 3-ply because it has 3-layers, this can be seen by cutting the nose mask open.and you will see the following :
 an outer hydrophobic non-woven layer (translucent)
middle melt-blown layer (white), and lastly 
an inner soft absorbent non-woven layer (green, blue, or white).
It cannot be 3-ply without 3-layers in the first place.
 Water Resistant Test
The Outer  Layer of the 3-ply mask is hydrophobic (water-fearing or water-repelling).
An original 3-ply mask should be able to repel some amount of water. So if the masks get damp from water. It is not a 3 ply face mask.
 Non-Flammability Test 
The middle Layer of the mask is a melt-blown fabric, not made with paper, therefore, if you apply fire, it will not burn like paper. Instead, it melts without flame.  If your mask catches fire, then it is not a 3-ply mask.
 Light Transmission Test   
Still on the middle layer, the middle layer has very tiny holes which are for stopping bacteria and viruses from coming in or Going out. Due to the size of these holes, light does not easily pass through it. So if the mask is very porous. Please return it
 Electrostatic Adsorption Test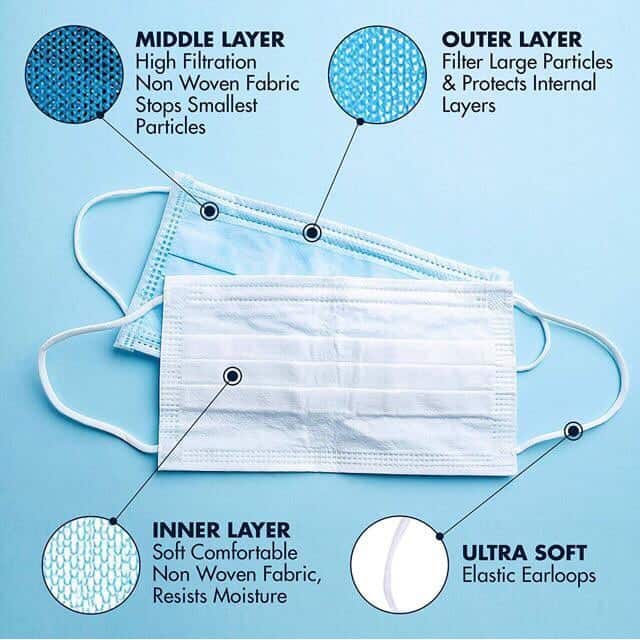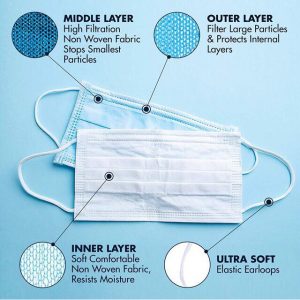 The middle layer is mightily important and this is another reason why, If you tear the melt-blown layer into strips, you will feel the electrostatic adsorption effect, and you can also adsorb the melt-blown layer on stainless steel due to its large amount of electric charge, If your mask does not electrostatic-ally adsorb any strips, it is not a 3-ply mask.
 Breath Test                                                                                                           
Lastly on the Middle layer, The Middle layer also acts as a filter to contain droplets by electrostatic-ally adsorbing them on the surface hence it cannot infiltrate the mask; while the inner layer is intended to absorb water, sweat and spit. This will ensure extinguishing fire with your breath is highly impossible as seen in the video circulation on social media. If you can extinguish a fire easily with your breath while wearing the mask, it is not a 3-ply mask.
 Absorbency Test
Finally, on the inner-most layer, this layer is made to absorb moisture such as saliva, mucus and sneeze droplets. This ensures when a user sneezes, the mask will be able to contain the droplets, which will not remain smeared on the wearer's face. If your mask's inner layer is not Moisture-absorbent, it is not a proper 3-ply mask.
Be Cautious of These Brands Listed
With the high demand for face masks, consumers need to be leery of counterfeit face masks by illegitimate manufacturers. Carry out the tests above to identify if it is fake or real.
We @Jashsupplies.com Suppliers of Safety and PPE Equipment you can Order for 3 ply nose mask or for more Information HERE
We deliver to Everywhere in Nigeria Including, Lagos,Portharcourt, Abuja, Kano and Kaduna within 3-5 days