Essential Item you should have in your Car Emergency Kit this Christmas season
Driving is one of those daily activities that we typically take for granted, thanks in part to how reliable cars have gotten over time. That said, while "breakdowns" might be far less common than they used to be, things still happen and it's important to always be prepared in an emergency when on the road. That's why it's crucial to keep a car emergency kit in your car at all times.
As anyone who has ever broken down on the interstate (or even worse, on a rural backroad) knows, there are few situations remotely as helpless and frustrating. Today, most if not all vehicles come with a basic car jack and spare tire, an emergency tire patch and inflator kit to deal with the most common type of "breakdown," a flat tire. But there are countless situations where these necessities are exceedingly useless, and you'll need more than the ability to just fix a flat.
There are plenty of tried-and-true tools to have at your disposal when you breakdown, and even a few lesser-known gadgets and tricks. With these helpful utilities, you'll be able to stay cool under pressure, even if you are a little overheated under the hood.
these are 15 important items you can keep in your car emergency kit.
The first and most important safety items to include in your auto emergency kit are flares or reflective triangles, which warn other drivers of the roadside hazard. In case of a breakdown they should be spaced out evenly along the roadside behind your vehicle. For a reusable, longer-lasting option, invest in battery-operated LED flares. A flashlight is also a necessity, especially a multi-use version that flashes.
it is advisable to use three cautioning triangles that are set 50 meters apart. This is to warn incoming traffic and attract help.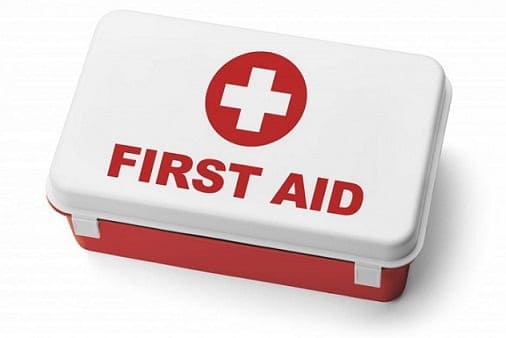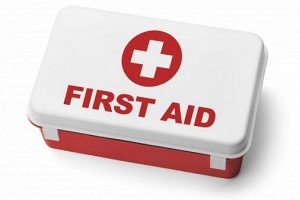 This should have been the number one on top of the list. Reason being that it is the most important of all. Health emergencies are bound to happen whether you were in an emergency or not. Some people tend to nosebleed; especially they are on a long distance trip. If you're involved in a minor collision, having a first aid kit at your disposal is crucial. Be it a car accident or a misstep on the trailhead, gauze, bandages, antiseptics, and pain relievers are all handy items to have around during an accident.
A first aid kit should come in handy in such situations. A first aid kit has an adhesive tape, painkillers antiseptic wipes, and ointment. Those are just a few of the important things but the most compulsory ones.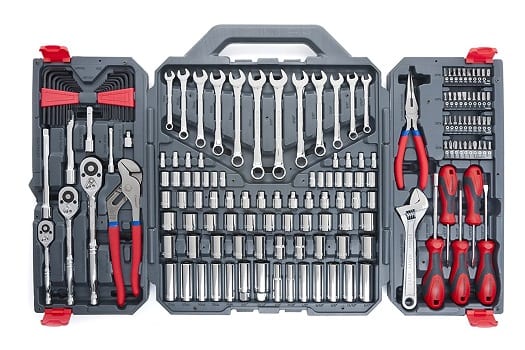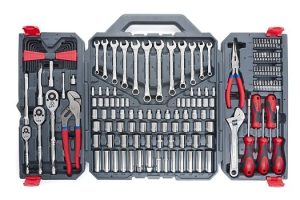 A basic tool kit can be a lifesaver when your car breaks down, especially if you're far from a gas station or repair shop. Consider keeping items such as a tire gauge, screwdrivers, pliers, oil, brake fluid, duct tape, antifreeze, and a pocket knife in your tool kit.
You surely do not need to be a mechanic to have a toolbox. A toolbox may include sockets, pliers, screwdriver, gloves and many more. You may not even know how to fix a minor problem but a fellow motorist could and this tool would be of good use.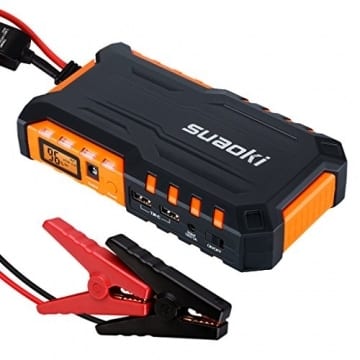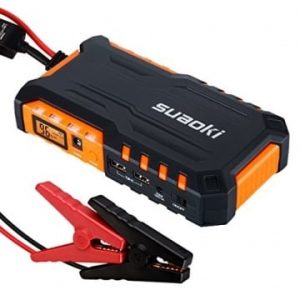 Jumper cables are another essential to include in the car emergency kit. Batteries can die or lose their juice at the least opportune moment; jumper cables, with a jump from another motorist, can at least get you to the next service station. You should also consider carrying a separate battery pack for starting your car when no one else is around to help.
Jumper cables can take a lot of valuable space in your trunk. A portable jump starter is smaller than the cables and the lithium battery. A portable jump starter is slightly the size of 4 DVDs stuck up together. This is one of the most important in your emergency kit. Cars are prone to breakdowns even if they are checked regularly. With a portable jump starter, you can charge your phone.
A Car Cover and a Poncho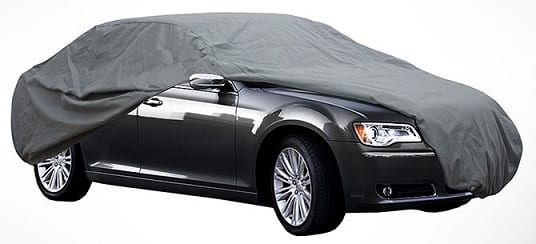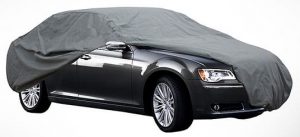 You can never be assured that your car can only break down when the weather is just cool. What if the car stopped in winter in the middle of nowhere with no shade? What if you get help but you have to leave your car behind? Of course, you will need to leave it covered. Car covers are meant to protect your car from harsh climates and dust. This is great if you have to leave your car for a long time.
Tow Ropes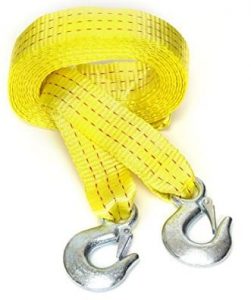 When your car breaks down on the road, you can either leave it there and risk having it destroyed some more or looted, or you can tow it home. Having tow straps could come on handy in such a situation.This one should be strong enough such that it supports a heavy object. It should be able to take up to 55,000 tons of weight to be precise.
A Car Tissue Paper
Maybe you have overlooked tissues in a car and you are thinking why in the world I would be listing it. Well, our bodies are always unpredictable so this tissue might come in handy in that kind of emergency. Sometimes, you will need to wipe off fog or spills in your and windows. So consider a high quality tissue roll. Dust can also evade your windscreen and instead of washing, you can just wipe it off.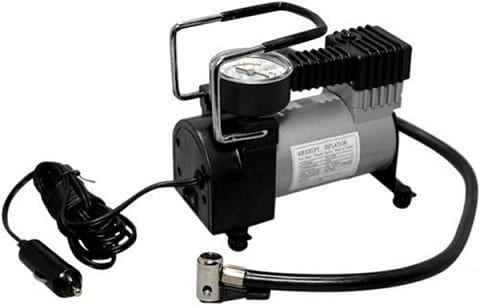 It does not matter whether your tires are new or they have just been filled. Cold weather can cause the loss of pressure in a tire. This is why you need to consider having an air compressor in your trunk. So get the best air compressor for that unpredictable urgency.
Tire Gauge for Your Spare Tire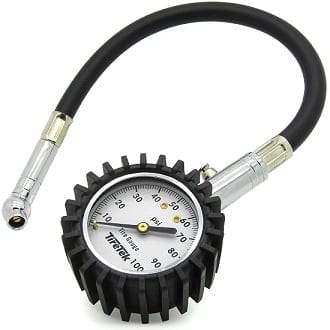 This is recommended for checking the state of pressure of your spare tire. You should check the spare tire regularly. This is to ensure that you have a tire that has full air pressure. People tend to ignore the tire gauge until they have a flat and find that the spare is flat too.
Charged cell Phone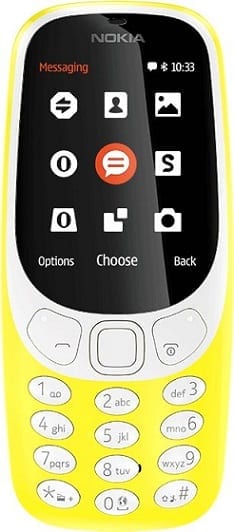 what do you do if you're stuck in the middle of nowhere with no-one in sight? I can tell you for sure that if you do not have a solution you might just end up sleeping there with your broken car and no food. Always carry a charged cell phone to call for help when need be.
Mostly, this is always with you but you have to ensure it is properly working and completely charged. Although the jump starter might charge it, you never know, the jump starter might also be uncharged. A mobile phone could allow you to call for the much-needed help.
Flashlight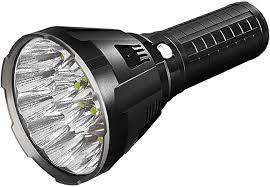 Light is important in any situation. It becomes more convenient when you have a portable source of light like a flashlight. It could really come in handy if you get stuck in a dark place with just you and your car. If your interior lights won't switch on you can use your flashlight. Also, make sure the flashlight has extra batteries just in case you need them.
In areas with poor cellular reception, the GPS on your phone can be rendered useless. In these situations it's helpful to have a secondary GPS to help you navigate or pinpoint your location. You can check out our favorite GPS units here.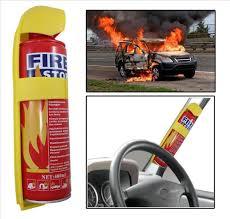 Fires are tragic. If a fire happens to start in your car or anywhere near it, you could control the damage if you have a fire extinguisher somewhere in your car. We don't anticipate accidents but when you're on the road they are inevitable. It is better safe than sorry.
SPARE TIRE
Having a spare tire (and the knowledge of how to install it) is important for all drivers. If you get a flat tire, you'll need to use a few tools—a jack, tire iron or wrench, and pipe—to remove your bad tire and replace it with the spare.
Hydraulic jacks tend to be stronger and can lift heavier loads higher, and include bottle jacks and floor jacks. A BOTTLE JACK resembles a bottle in shape, having a cylindrical body and a neck, from which the hydraulic ram emerges. In a bottle jack the piston is vertical and directly supports a bearing pad that contacts the object being lifted.